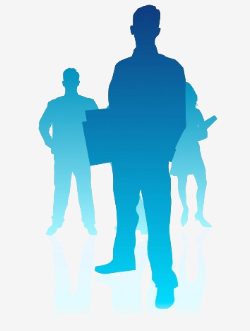 Human resource management and skills development
Recruitment and selection of candidates (internal and external)
We can support our customers and advise them during recruitment periods, enabling them to accelerate this process and make it more efficient. The selection is an important step in choosing a candidate. By turning to professionals, you can avoid spending much time looking for candidates, you can make wise choices to suit your needs and evaluate potential candidates.
We assist our clients throughout the process of evaluating candidates, so as to identify the profiles that closely match each job.
We can help our clients develop competency profiles for each position in their company and, in order to establish specific performance objectives, we can create clear job descriptions setting key performance indicators (KPI). These performance indicators are reliable and accurate, while providing assistance in staff evaluation and design of labor contracts.
Assessment (Assessment of your candidates and employees' potential)
Beyond the mastery of skills needed to succeed in the position in which you want to integrate a new employee or to make the internal promotion or mobility of an existing resource, it is also necessary to make sure that the candidate possesses the personal temperament (personality / motivation) that will facilitate his/her integration into the team and success in the job; therefore we offer you, through experienced, certified and passionate consultants, several evaluation methods with a high degree of objectivity. Using the validity and reliability of our tools and techniques we will bring you in an objective view on the skills of your employees and applicants in relation to a criterion.
Training and skill development program
For questions about the training and skills development of your employees, we offer our customers services that enable them to analyze their needs, allowing us to develop tools and solutions adapted to the characteristics that would favor the employability of staff and will guide us towards decisions. These decisions will contribute to the internal resources and the newly learned things will be rapidly applied. STRATEGIKA consulting provides a wide range of training on all aspects of management. Our training approach is based on five principles:
Diagnose in order to make a focused and pragmatic intervention.
Always offer "customized" services.
Combine theory with practical workshops.
Choose group work over individual work..
Help the trainees discover rather than lecture.
Global remuneration and incentive
The introduction of a variable payment program is always a complex matter for a company. In fact, most company managers share a common point of view on this topic: the fundamentals of human resource management and the impact of their decisions on the motivation and commitment of their employees must be carefully measured in advance.
We discuss the case having a global vision of the organization and we offer our customers a program fully customized to their needs. This is done through several phases (requirements analysis, evaluation of constraints, proposal of a payment plan and, lastly, assistance in the establishment of the communication process that must support the launch of the new variable payment program and ensure that it has accomplished the objectives).
Moreover, we can also support you in developing an efficient recognition program (Incentive), built on the basis of the values conveyed to your staff in team building mode.
Coaching and Leadership Development
When our customers give us an individual or collective task, they are assured of receiving a personalized service whose duration is determined according to the needs of individual managers and which respects their respective track. Then, by using various exercises customized depending on the case (team building, coaching, open forum, etc..), we are able to undertake a process of reflection to optimize the mobilization of the human capital (motivation ) and exercise management leadership.
Organizational audit and diagnosis of the human resources function
We help our clients assess their management team and their management process. Our approach is to rapidly detect, by using clear indicators, the possible contribution of the management team to the required activities and the capability of the management processes. In this context, our goal is to help our client to perceive the potential of its the human capital and establish effective strategies to optimize it.
Job satisfaction Survey
We understand that you care about the well being of your staff. To help you improve the working environment of your business and hope for better productivity, our firm offers, through our partnership with a company specializing in employee satisfaction surveys, the management of these surveys via web or paper questionnaires. Such exercises, when done with rigor and seriousness, allow the discovery of indicators help managers take the measures needed to obtain a positive, stimulating and engaging working climate. We provide a very effective approach, with strong guarantees of confidentiality and anonymity of participation.