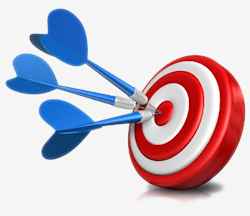 Marketing & Commercial
Business strategy
We can make a diagnosis of your sales department and of your company's position on the market, helping you to identify its strengths and weaknesses.
This diagnosis will allow us to create a business strategy (growth strategies, innovation, focus, and diversification) and implement an action plan on short and medium term, in tune with the objectives and corporate resources. We will be using concrete, operational and consistent recommendations, while providing complete support in implementing the action plan until the first results.
Thus, we can advise and help you on the following aspects:
Development of market research (market, customers and competitors).
Upgrading of your company's strategic and commercial level.
Establishment and development of distribution networks (direct and indirect).
Optimization of sale means and methods, leading to goal fulfillment
Implementation of the administration process (inventory and receipts, discounts, returns, sales tracking, etc.).
Development of communication media.
Development of the sales force and management.
Organization of sales administration.
Competitive benchmarking, by studying the distribution concepts in your sector.
Sales Management
We assist our clients in the operational implementation of the company's sales department. This implementation will be adapted to the company's resources and goals in order to develop its activities.
Our approach is practical and pragmatic; our consultants implement and are in charge of the following aspects:
Organization of human resources dedicated to sales.
Recruitment of potential salespersons.
Customer Relationship Management System, (CRM)
Commercial Database (File prospects / customers).
Client Prospecting
Back office system and support.
Sales training
By providing a pragmatic and effective commercial training, we develop, in collaboration with our clients, the skills necessary for the success in their commercial actions.
All commercial training courses conducted by our company provide directly applicable methods and tools.
The most common commercial training programs:
Sales and negotiation techniques.
Managing difficult customers.
Effective communication.
Operational management and team leadership…
Marketing actions
To help you develop your business, we prepare the operational launching and tracking of all types of marketing activities.
Our consultants help you implement and control these marketing, loyalty or business development actions. They basically assist your company management or sales teams during the progress of these actions by measuring results.
Direct marketing campaigns (loyalty and prospecting).
Visits to customers and field visits.
Mystery Shopping.
Satisfaction surveys in your trading area.
Development of questionnaires, surveys and statistical treatment.
Events: Open Doors, demonstrations, sponsoring ...
Promotional campaigns (advertising, media planning and public relations).
Trade marketing actions.