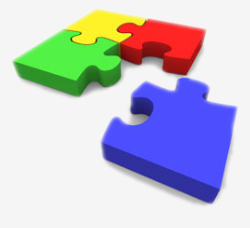 Management system: Accompaniment& Consulting
The QSE Management (Quality, Safety and Environment) is more and more important to business concerns. STRATEGIKA Consulting supports you in your efforts, helping you acquire a transversal approach to the business and develop thus a customer-oriented systems analysis.
To do this, we contact companies and organizations from all sectors and all sizes and provide our expertise to assist them in implementing their Management Systems. We ensure that these are simple, effective and efficient:
Quality (ISO 9001 version 2015):
We assist your performance so that you gain the recognition of your customers
By implementing a Quality Management System (QMS), the customer satisfaction is placed in the heart of your business strategy; it is part of a dynamic progress and demonstrates the performance of the methods you use and the efficiency of your process.
The implementation of a quality management system is not reserved only for industrial production. Any business or professional company can implement a quality system. By entrusting these responsibilities to experienced professionals, the entrepreneur can focus on his customers and creativity, because decreasing non qualities will increase the profitability of his business.
We put at your disposal the skills of our consultants to help you carry out the implementation of your QMS as follows:
Diagnostic,
Quality Policy,
Establishment, awareness, training, ....
Quality tools: FMECA (Failure Modes, Effects and Criticality Analysis), MARP. ....
Environment (ISO 14001 version 2015):
Control your environmental impact
The environmental management is a responsible act and brings progress and competitiveness.
Establishing an Environment Management System (EMS) is a voluntary process that demonstrates to interested parties that the company controls and / or reduces, on an ongoing basis, the impact of its activities, products and services on the environment. For the success of your project, we provide you with the skills of our consultants and suggest the following methods:
Diagnostic,
Environmental regulations: SCS, waste management, ....
Environmental Aspects,
Environmental Policy,
Establishment, awareness, training. ....
Occupational Health and Safety (OHSAS 18001):
major aspects of your business
The establishment of an Occupational Health and Safety System, allows companies to identify and evaluate occupational hazards, to preserve the health and safety of its staff. We help you choose the best solution suitable for your business, according to the following approach:
Diagnostic,
Risk assessment,
OHS Policy
Establishment, awareness, training, ....
Integrated Management System: Quality, Safety and Environment (QSE IMS):
Integrate your various approaches in a common system.
The developments of various standards have harmonized management concepts and facilitated the organization of the integration process. Thus, an Integrated Management System (IMS QSE) combines the principles of these systems without altering the specificities of each.
Controlling the implementation of each system has great organizational similarities. Common or similar requirements are present for all three standards. At present, the standards for these Management Systems are well suited to this integration. We assist you in choosing an appropriate approach as the following approach:
SMI QSE approach,
Corporate Social Responsibility (CSR),
Establishment and / or integration.
Electronic Document Management (EDM):
A tool for managing documents effectively
The documentation system represents all the documents and information materials needed to understand the functioning QSE IMS and measure their effectiveness. Document management provides the means to exploit share and distribute information necessary for the activity of the company.
The EDM is an effective tool that allows you to create, store, organize and distribute documents throughout their lifecycle. Thus, to access the repositories, manuals and procedures, a few clicks are sufficient. STRATEGIKA Consulting is your partner in choosing a graduated approach to your business.